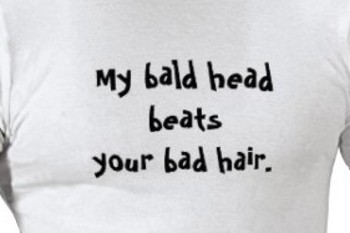 Who said you had to have hair to whip some a**? It's really common to see bald wrestlers in WWE but it is harder to see them and say to yourself, hey he is bald, because we see it so much. I was watching an old WWE video of Christian and Chris Jericho when Randy Orton stepped up in it. I was shocked, he had a full head of hair and it actually took me a minute to think about who it was.
So I came up with 11 guys with no hair, but you would not like to make fun of because of it.
Stone Cold Steve Austin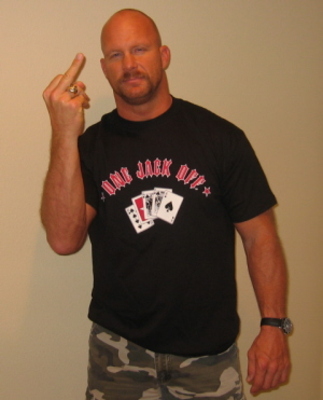 The Texas Rattlesnake has no hair but I dare you to make fun of him for it. There is no doubt Austin is the best to fare without any hair. lol that rhyme was unintentional.
WWF champ-6 times
King of the Ring- 1 win
IC champ-2 times
Tag Team champ- 4 times (all with HOF members- HBK, Dude Love, Undertaker, HHH)
Royal Rumble- 3 wins
WWE HOF- class of 2009
That is all of the credentials I am going to put up because this list could go on for days.
Kane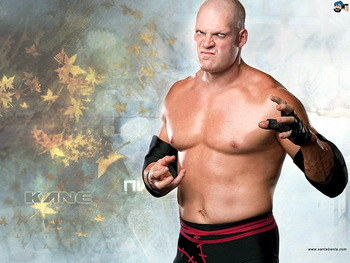 Kane is a straight up beast. Hair or no hair.
His credentials include-
WWE/F champ- 2 (currently)
IC champ- 2 times
Tag Team Champion- 9 times
Hardcore champ-1 time
Now while the Wrestling Observer gave him every award that started with "worst" I still feel that on this list Kane deserves a spot.
Kurt Angle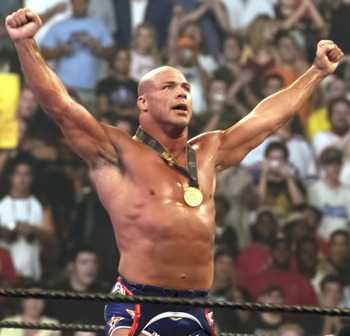 How could the only Olympic gold medalist not make this list?
WWE/F champ-5 times
IC- European-Hardcore-Tag Team champ- 1 time
While these WWE/F titles may not seem like much, here it goes beyond belts and to what he brought with him to the ring. There is no doubt Angle was one of the best all-around wrestlers in the WWE/F.
Goldberg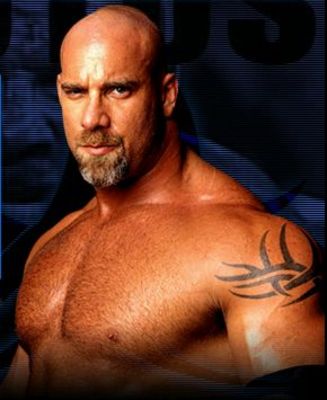 If I were walking down the street and saw everybody on this list, which would be epic, Goldberg would be the last guy I would make fun of. So while Goldberg may not have as many titles as the other guys on this list he was still a force wherever he was. So while most people say that because he didn't have good mic skills or was just a bad wrestler I have to disagree here. The mic skills, okay I will give you that the man was no HHH but (and I am only saying this because I didn't watch much WCW) wasn't that his gimmick? The strong guy that didn't talk, just beat down people. As for the bad wrestler I have to borrow a line from Miz here. Really? Really?
Randy Orton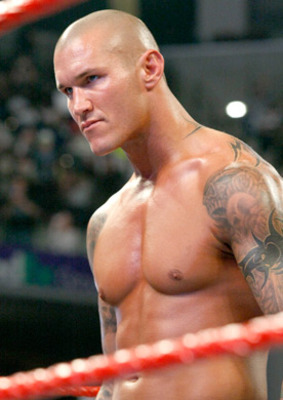 Randy Orton is one of the best bald wrestlers.
Coming up from Evolution to one of the dominant forces in WWE today, Orton has accomplished a lot in his short WWE career and we hope to see more before it is through.
WWE champ- 6 times (current)
Tag Team champ- 1 time
Royal Rumble- 1 time 2009
IC champ-1 time
Honorable Mention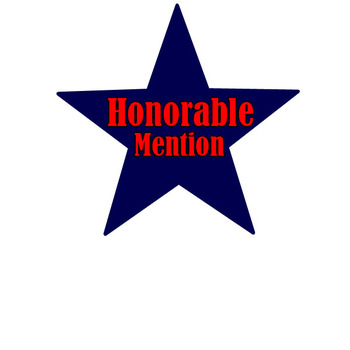 The Big Show

CM Punk

Bam Bam Bigelow

Bobby Lashley

King Kong Bundy

Vader

BillyBaldwin

Lieutenant





Posts

: 167


Join date

: 2009-11-13


Age

: 46


Location

: Morganton, NC



Wrestler's have helped make bald mainstream.

Marco

Lieutenant





Posts

: 150


Join date

: 2009-04-16



Been compared to several bad a$$ wrestlers.


SlimJim

Lieutenant





Posts

: 322


Join date

: 2009-09-10


Location

: Knoxville,TN



Seems this is an unfair stereotype.

Luke

Lieutenant





Posts

: 343


Join date

: 2009-11-19


Age

: 34


Location

: Scottsdale, AZ





Similar topics
---
Permissions in this forum:
You
cannot
reply to topics in this forum